wellness & wandering retreats in Provence
experience the culinary delights of Provence
immerse yourself in French culture
nurture your creative side
Welcome

to

 La Belugue
Boutique BnB offering
Provençal Cooking Classes & Wellness & Wandering Retreats  
in the South of France
We specialize in nurturing your creative spirit so you can go back to your daily life rejuvenated and inspired
Come and get your sparkle back with us!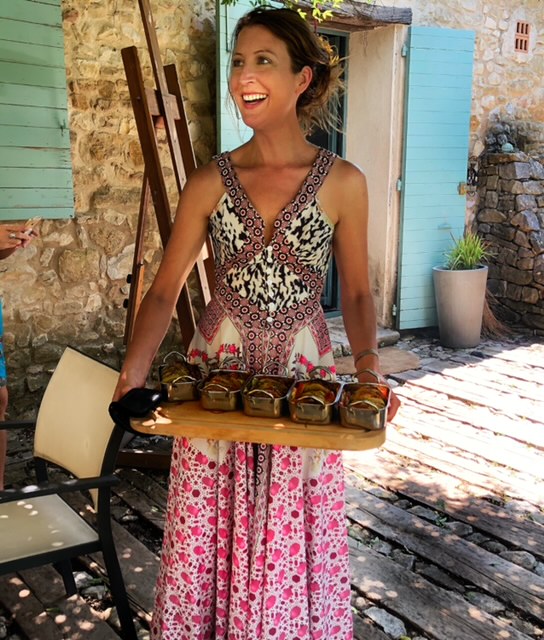 Why La Belugue?
I truly believe that creativity is the core element of genius,

and we need to make the time to nurture ourselves.
My passion is to inspire others to live life fully. After almost 20 years of climbing the corporate ladder, losing a marriage on the way, taking the leap to leave my comfort zone and move to the other side of the globe, falling in love again and trusting the universe—which took a lot of self discovery work, I have finally landed here in Provence with my man.
I chose love over career the 2nd time.  I have to admit it took me two years to get over leaving the security of my big job with a promising future to start a new life. I am now learning to accept love, my womanhood, the influence that we ladies have in this world and to live life slowly but powerfully, to breathe it in and be present.
La Belugue – which means "the sparkle" is a space where one can drink in the beauty of Provence and immerse oneself in the French way of life.
So for those that are looking for a truly authentic Provencal experience come visit us at La Belugue and keep sparkling.
In addition to our Bed and Breakfast we offer, Provençal Cooking Classes & Themed 

Creative and Cooking Retreats in Provence France.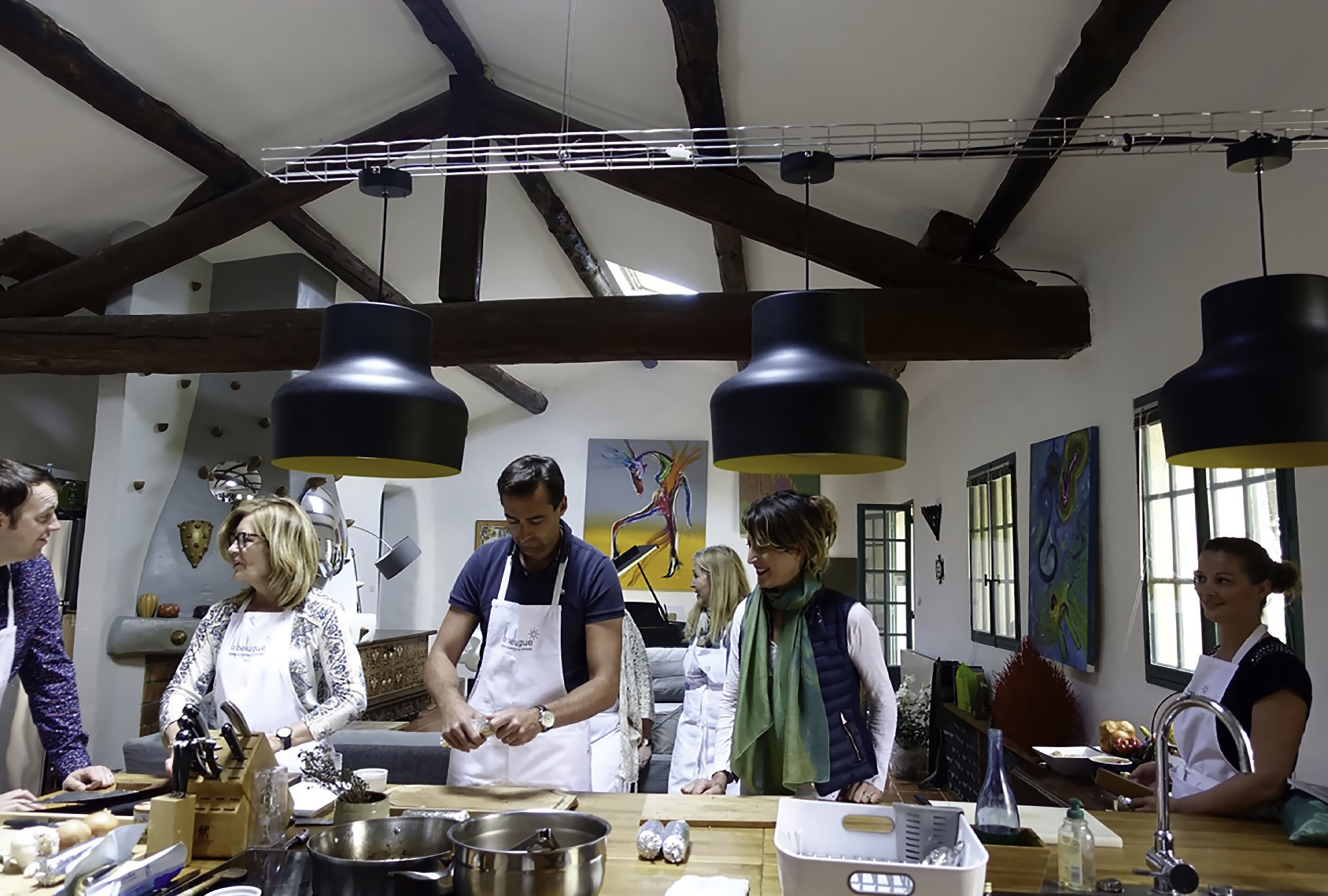 Provençal Cooking Classes
& 
Immersion Expérience 
Love to cook and enjoy meals with locals?
We do too!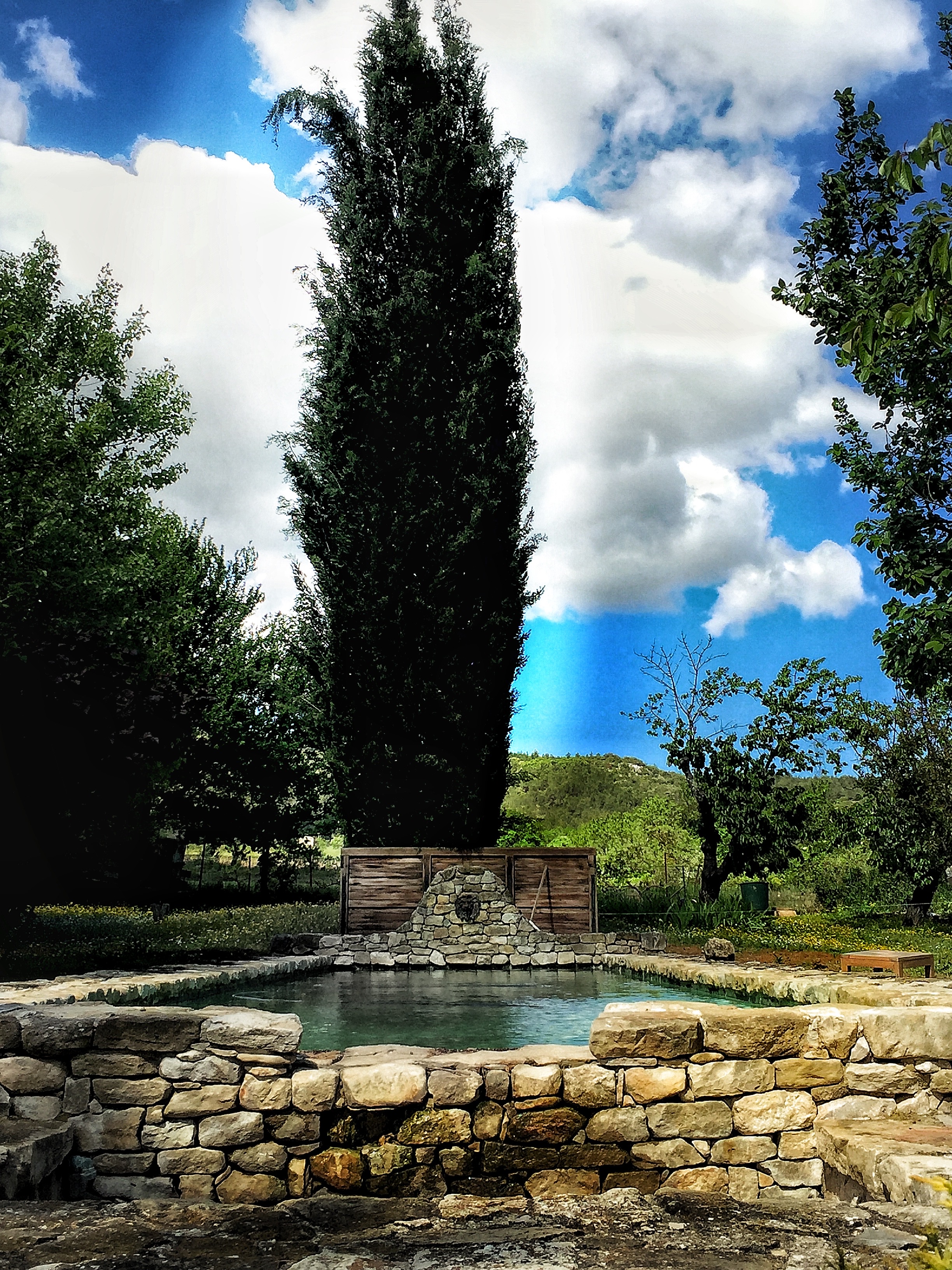 La Belugue
Boutique
Bed & Bed Breakfast
Rest in an 18th Century Farmhouse in one of our three Luxurious Suites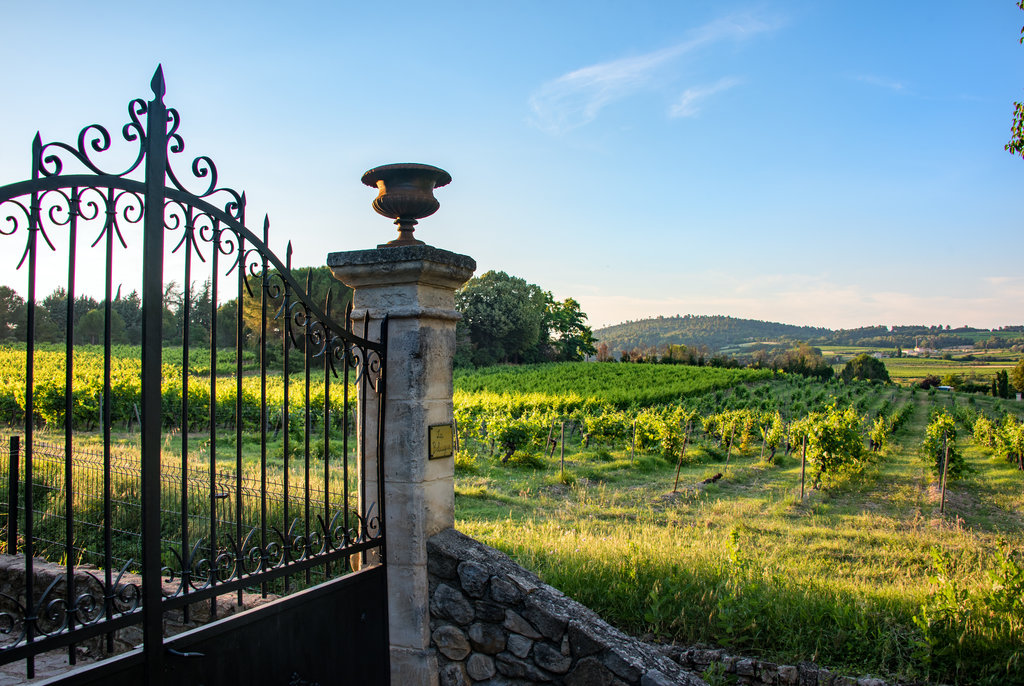 Retreats
Themed creative retreats in the heart of Provence. 
"La Belugue is a little piece of paradise in a still-authentic part of Provence. We were fortunate enough to be invited to the grand opening party and experienced the incredible cooking course by chef Samuel, followed by a decadent dinner in La Belugue's beautiful garden. This is more than just a pretty place to stay. It's a place to feed your soul whatever it needs for you to return from your vacation as your best self. Whether you want to cook, wander, hike, create art, do yoga, lounge by the pool, get a massage, go horseback riding, learn a new skill like pottery or photography… La Belugue makes it happen. La Belugue is French for "the sparkle," and owners Kelly and Phillipe will help you get your sparkle back! Highly recommended."
Book now to get your sparkle back!