Poppies in Provence Photography & Cooking Retreat and Workshop in Provence France
7 Day 6 Night Workshop & Retreat
May 27-June 2, 2024
@ La Belugue
Embark on a culinary and visual journey in the heart of Provence, France, at the enchanting La Belugue. Join us for a 7-day 6-night retreat that seamlessly marries the art of gastronomy with the magic of photography.
This spring during peak poppy season in Provence. Indulge in a French culinary adventure, soaking up the seasonal flavours of Provence. Wander through quaint little villages painted with rose covered homes and wisteria wisping in the wind.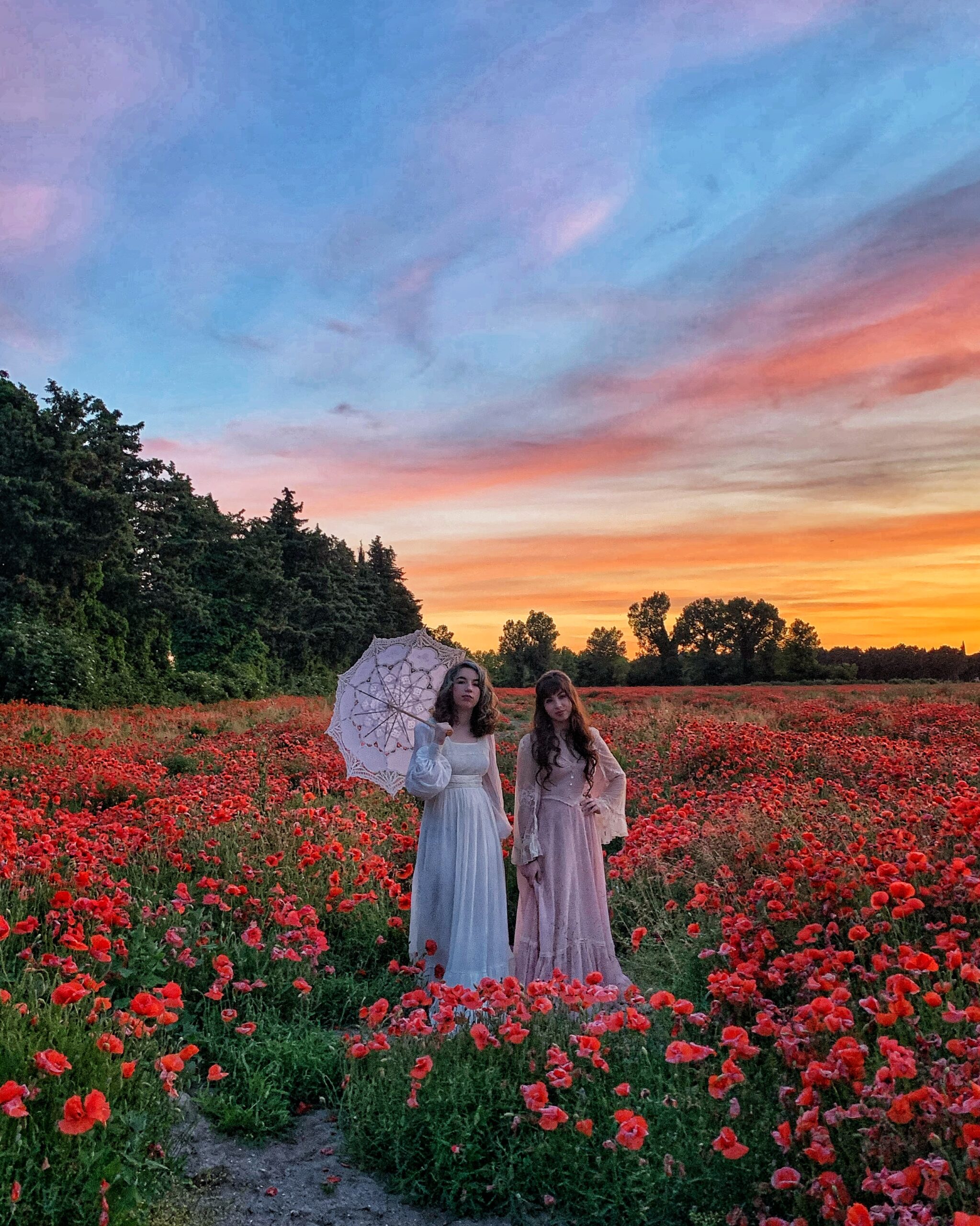 Internationally acclaimed photographer, Raina Stinson, will guide you through the picturesque landscapes and charming villages of Provence, sharing her expertise to help you capture the essence of this timeless region. Whether you're a novice or a seasoned photographer, Raina's insights will elevate your skills and your creative eye.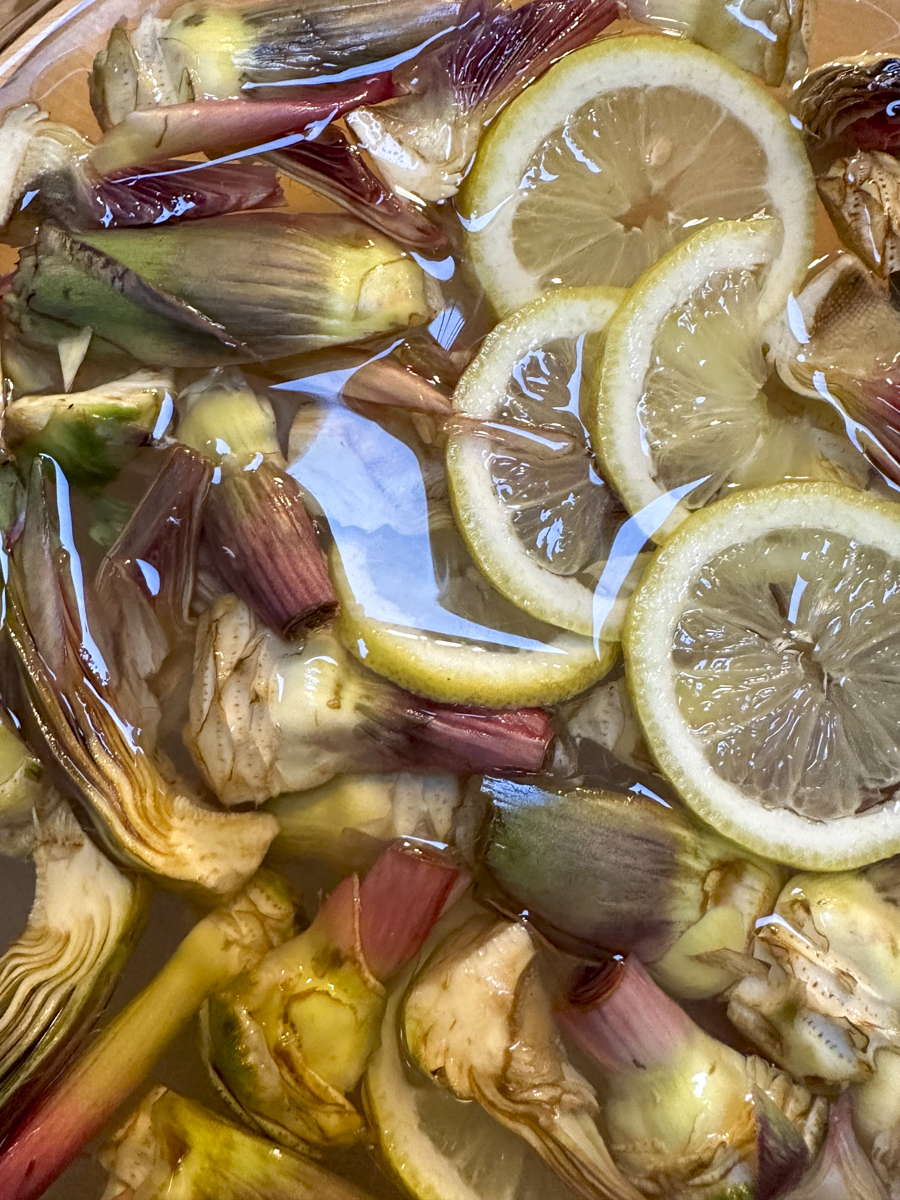 Chef Kelly Goehler will immerse you in the world of Provençal cuisine. Savor the flavors of the Mediterranean as you explore local markets, handpick the freshest ingredients, and learn to craft mouthwatering dishes that tell the story of Provence on your plate.
WHEN:
May 27-June 2
2024
WHERE:
Beaumont de

Pertuis, France
The closest airport is Marseilles (MRS) or you can take the high speed TGV train from Paris to the Aix-en-Provence TGV station. (3.5 hours train ride) and we will pick 

you up from there. 
WHO IS THIS FOR:
This is a unique retreat for anyone who wants to slow down to experience their time in Provence with fresh eyes and be inspired to create. It is a time to experience the most beautiful settings in the Luberon Valley of Provence. This experience is for all levels of photography, and cooking from beginner to professional.
PRICE:
Traveling alone?
 Private Room with en suite bathroom
Single Occupancy 5550€  
Traveling with your significant other?
 Private King Room with en suite bathroom
Double Occupancy 4950€ Per Person
Traveling with friends? 
2 Room suite with shared bathroom
4950€ Per Person (min 2 persons max 3 persons)    
*Please note our retreats are limited to 8 persons to ensure you have a personalised boutique experience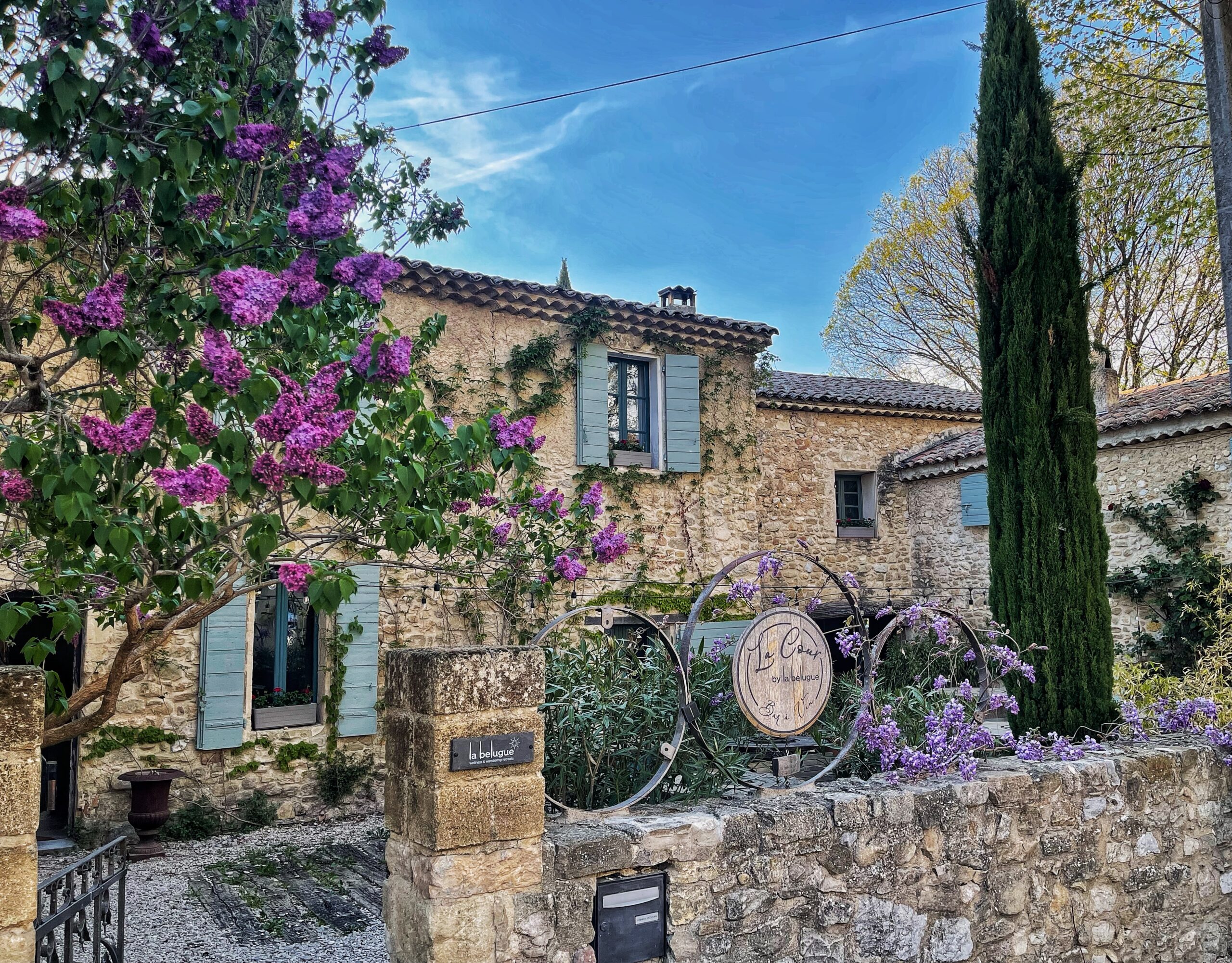 La Belugue
Wellness & Wandering Retreats 
At La Belugue, a luxurious Provencal Mas, you'll find inspiration at every turn. From vineyard vistas to rustic kitchens and lavender fields, every moment is a masterpiece waiting to be captured. Our retreat provides the perfect blend of gourmet experiences, hands-on photography, and leisure, allowing you to create lasting memories and stunning visual narratives.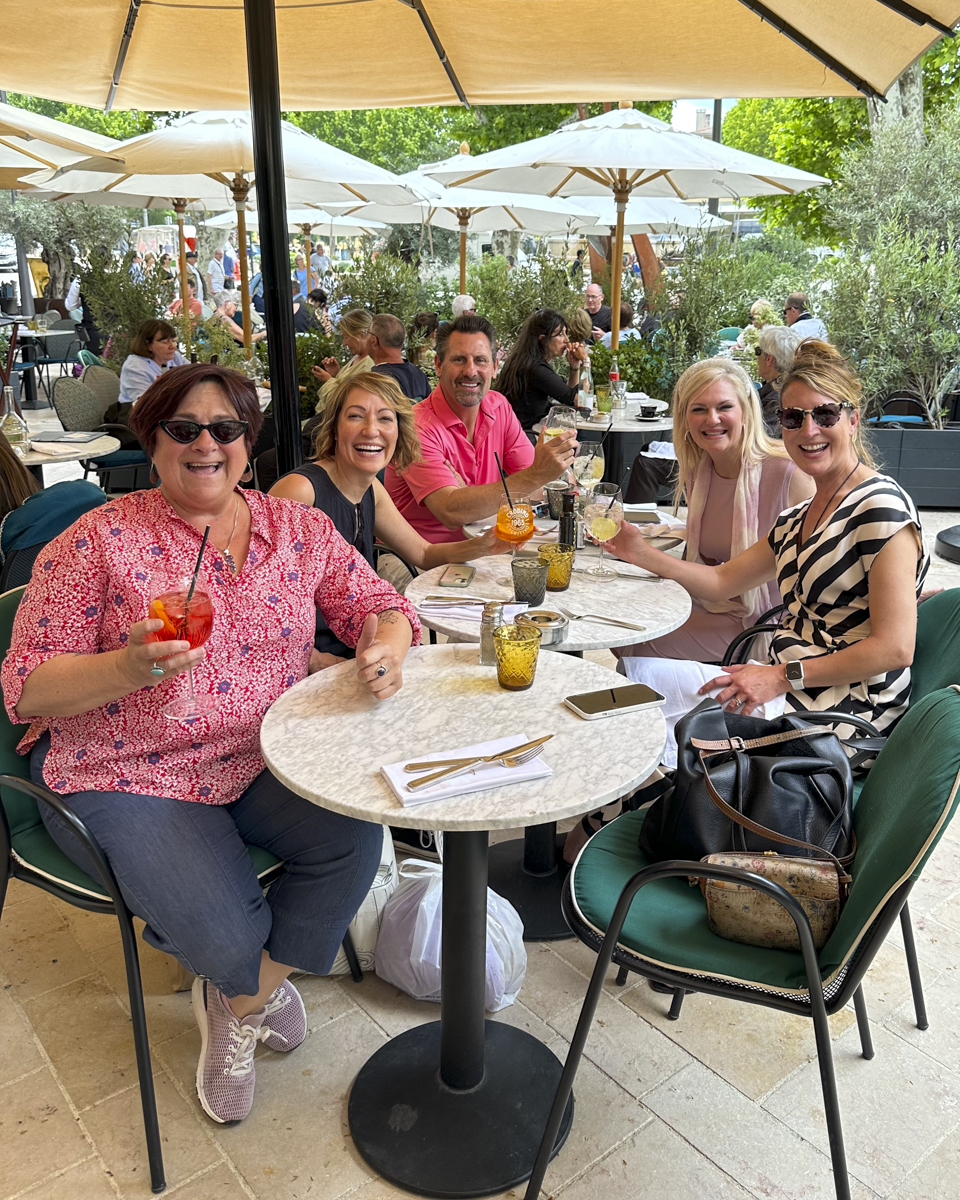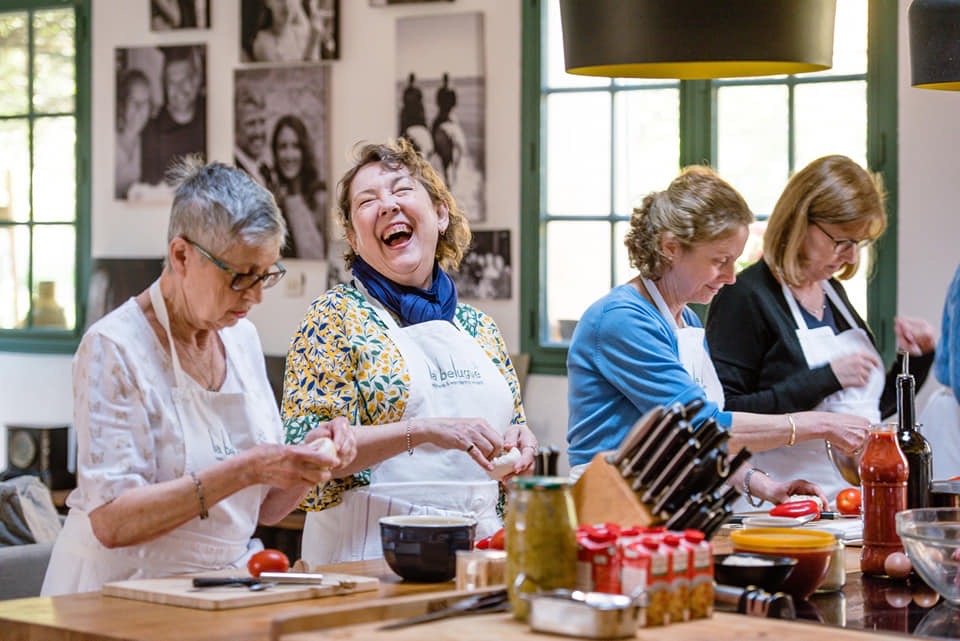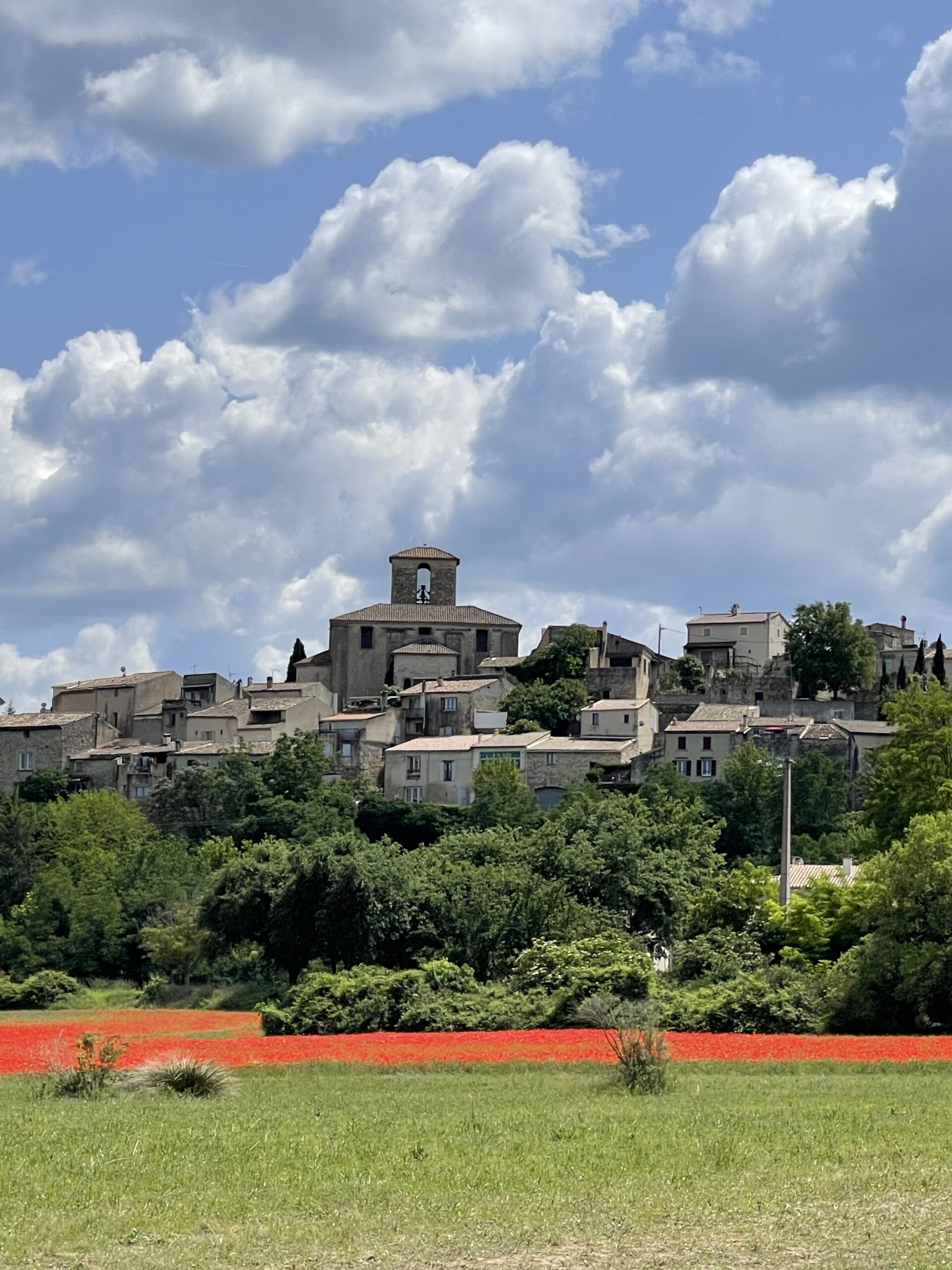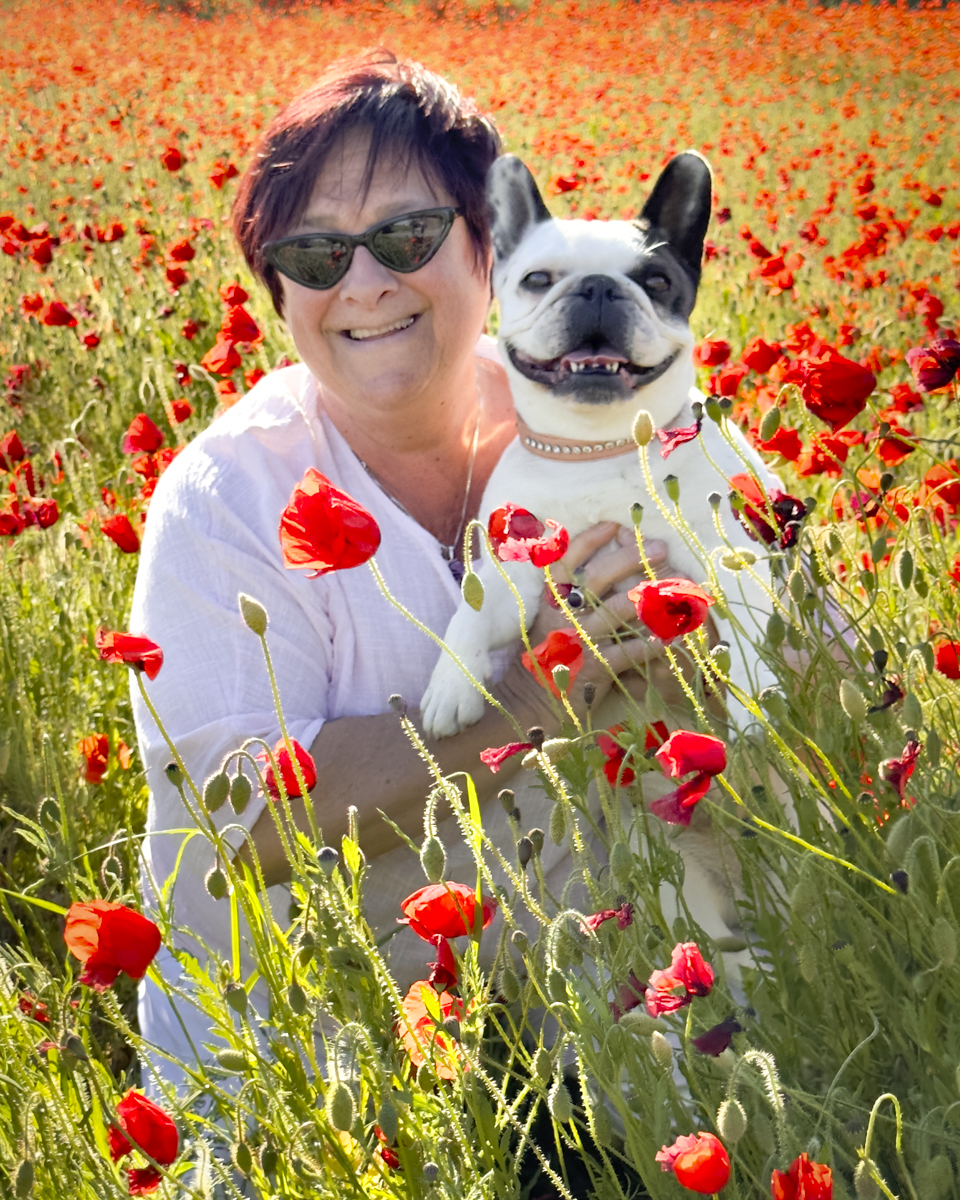 ABOUT RAINA 
Raina is an American international award-winning photographer and has been living in Provence for the past 6 years. She is often seen photographing the Provencal countryside with her canine companion, Zoé.  The former nurse-turned-professional photographer has 30 years of photographic experience. She has amassed rare intellectual capital in the Luberon region—whether it's a crimson poppy backdrop or a patisserie with confections as beautiful as jewels. Raina leads Provencal photography tours and online photography courses focused on combining inspiration with photographic knowledge, and technique. She incorporates her many years as a teacher of meditation and mindfulness into her courses. Her enthusiasm and professionalism—as well as her entrée as a Luberon local—combine to give students exciting new ways of seeing through the lens of their cameras. The perfect photo, she says, is just a click away!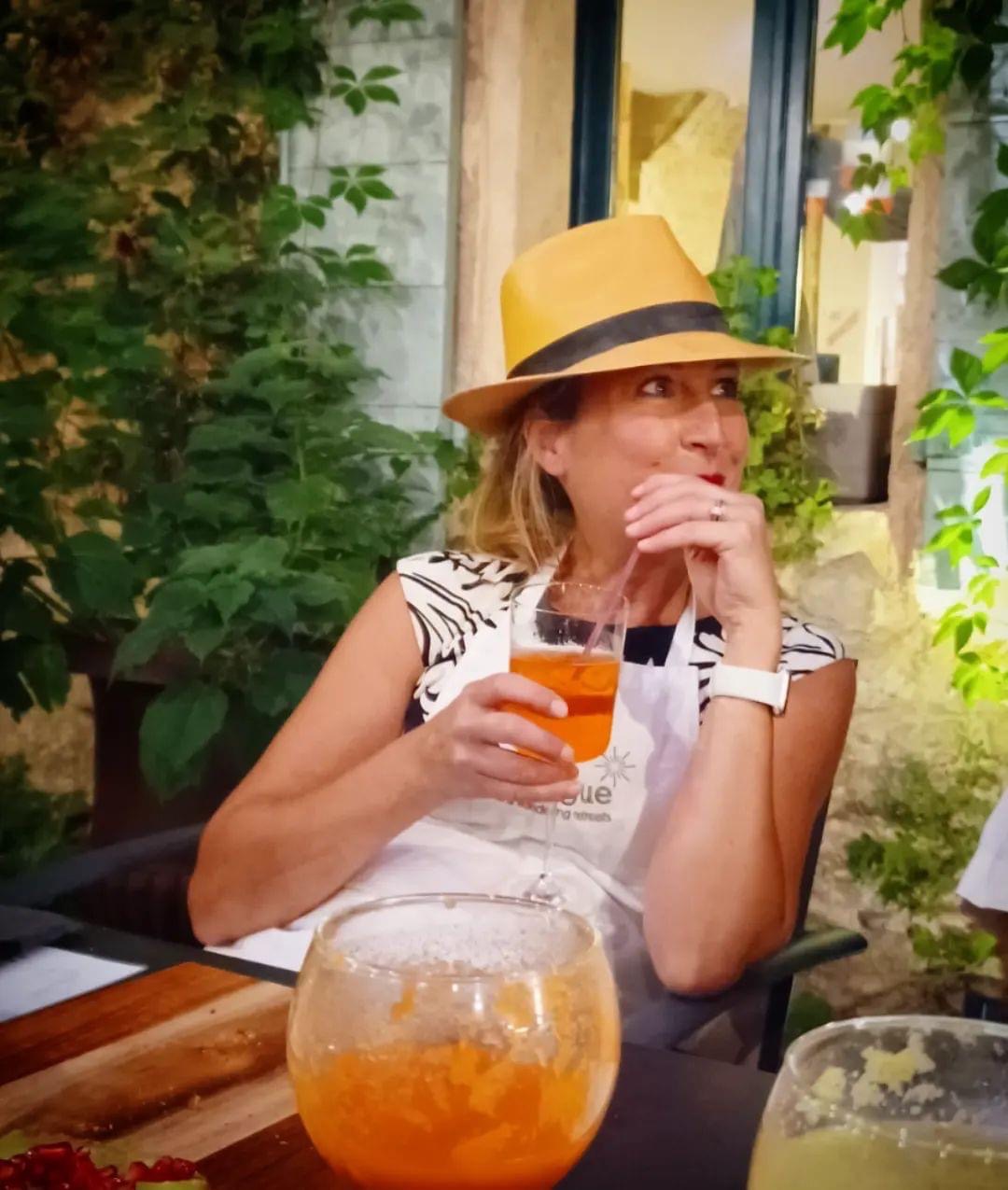 ABOUT KELLY
Kelly,

an American who landed in Provence 10 years ago after 20 years of climbing the corporate ladder. She is the owner of La Belugue an 18th century Farmhouse and home to La Belugue Wellness & Wandering Retreats and La Belugue Cooking School. A graduate from French Culinary School.  Chef and a certified yoga instructor, originally from Nashville, TN,  her southern hospitality and French culinary training are sure to make you feel right at home in Provence.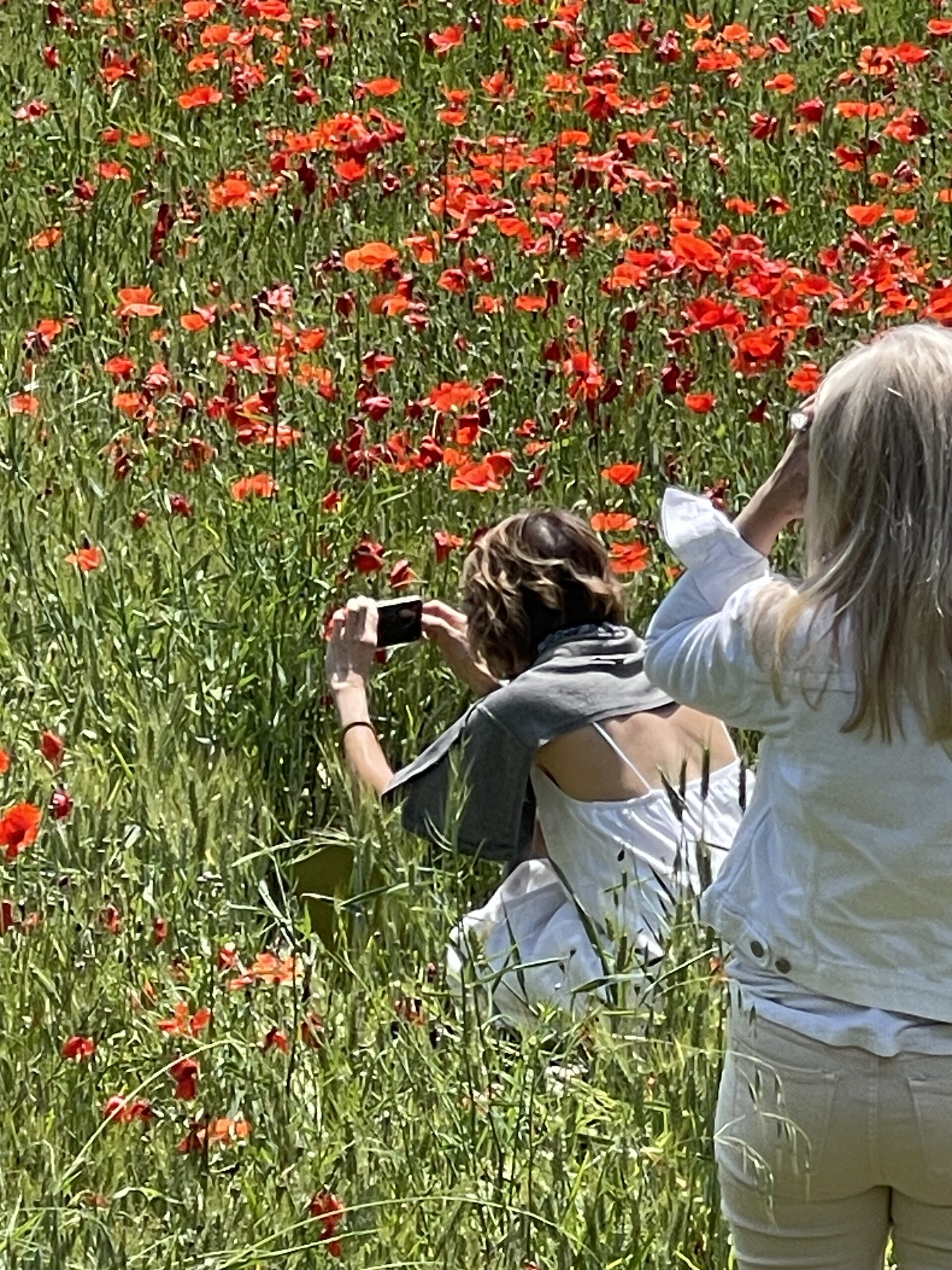 Photography Workshops
Photography practical and hands on teaching sessions with Raina. Learn a new way of seeing and experiencing your environment while telling a unique story of your travels through your imagery.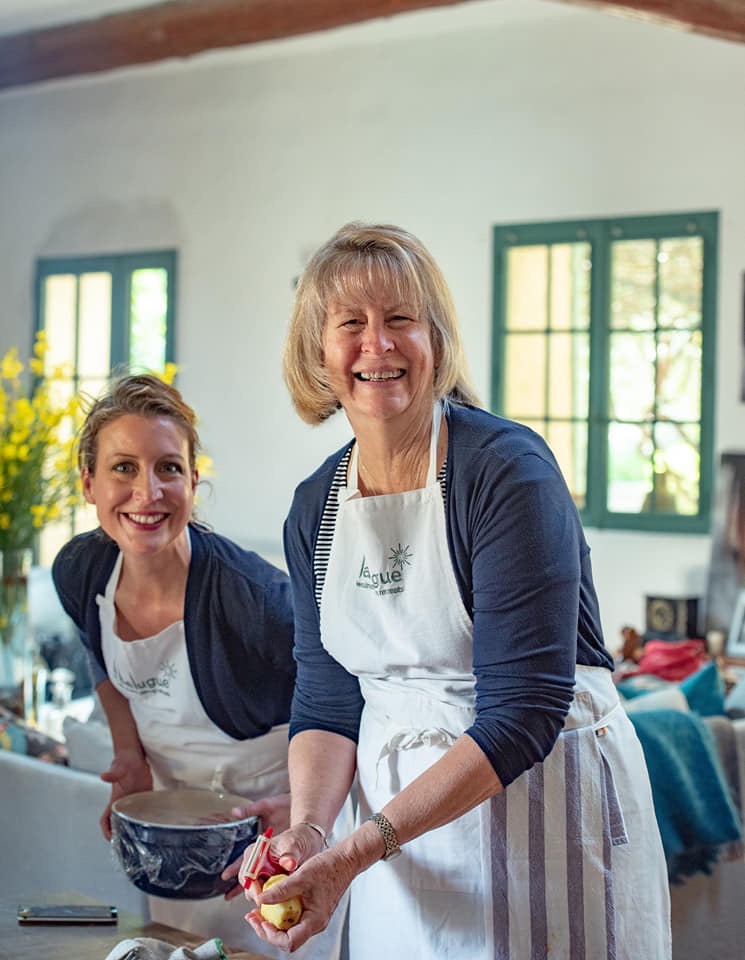 Cooking Classes
Gathering with your new friends while enjoying time in the kitchen together creating Provencal dishes with Chef Kelly in her beautiful kitchen.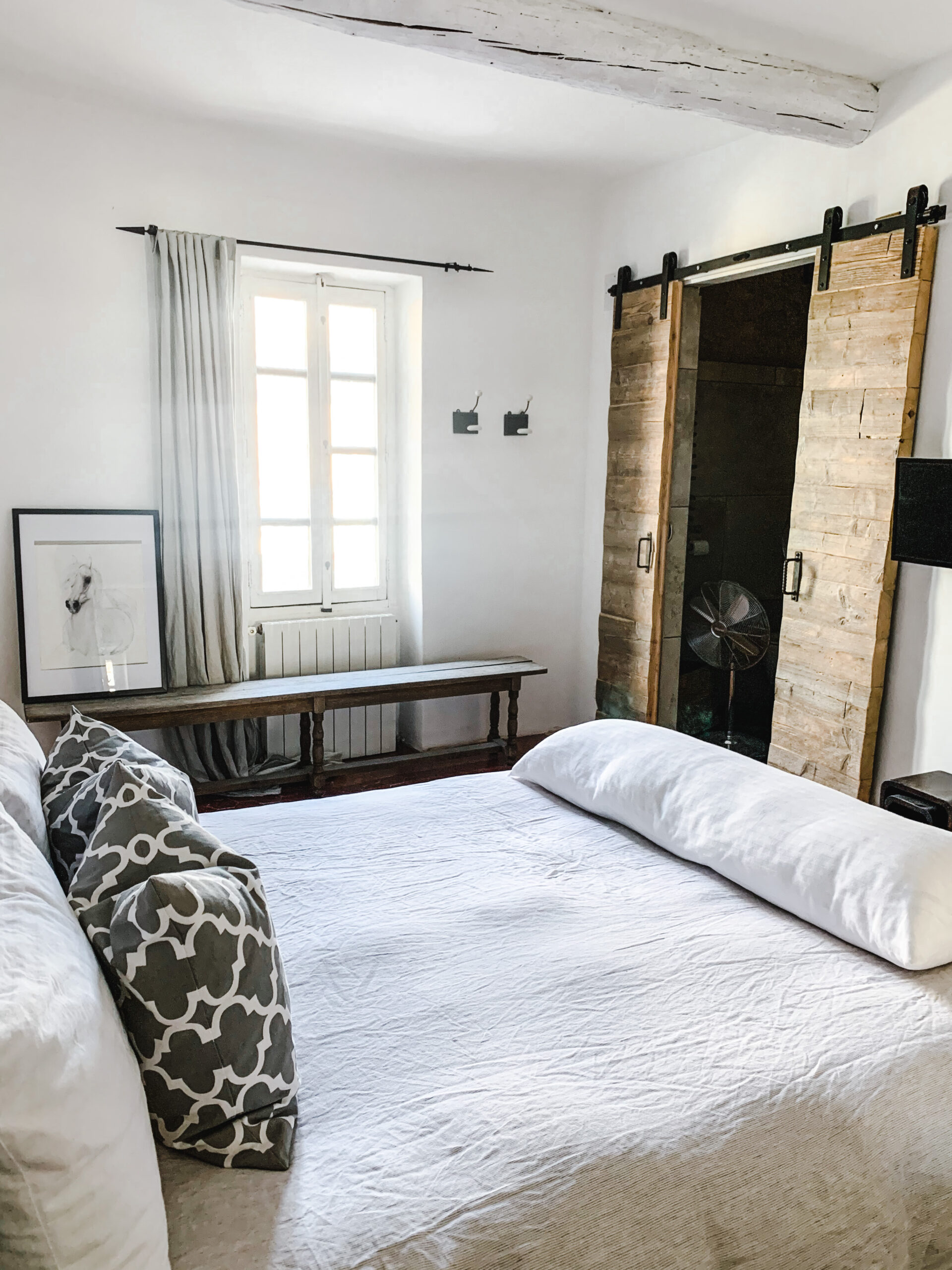 Accommodations
At La Beliugue or our annex location in the village with your choice of private or shared room with ensuite bathrooms. Wi-Fi, pool, and bathroom essentials included.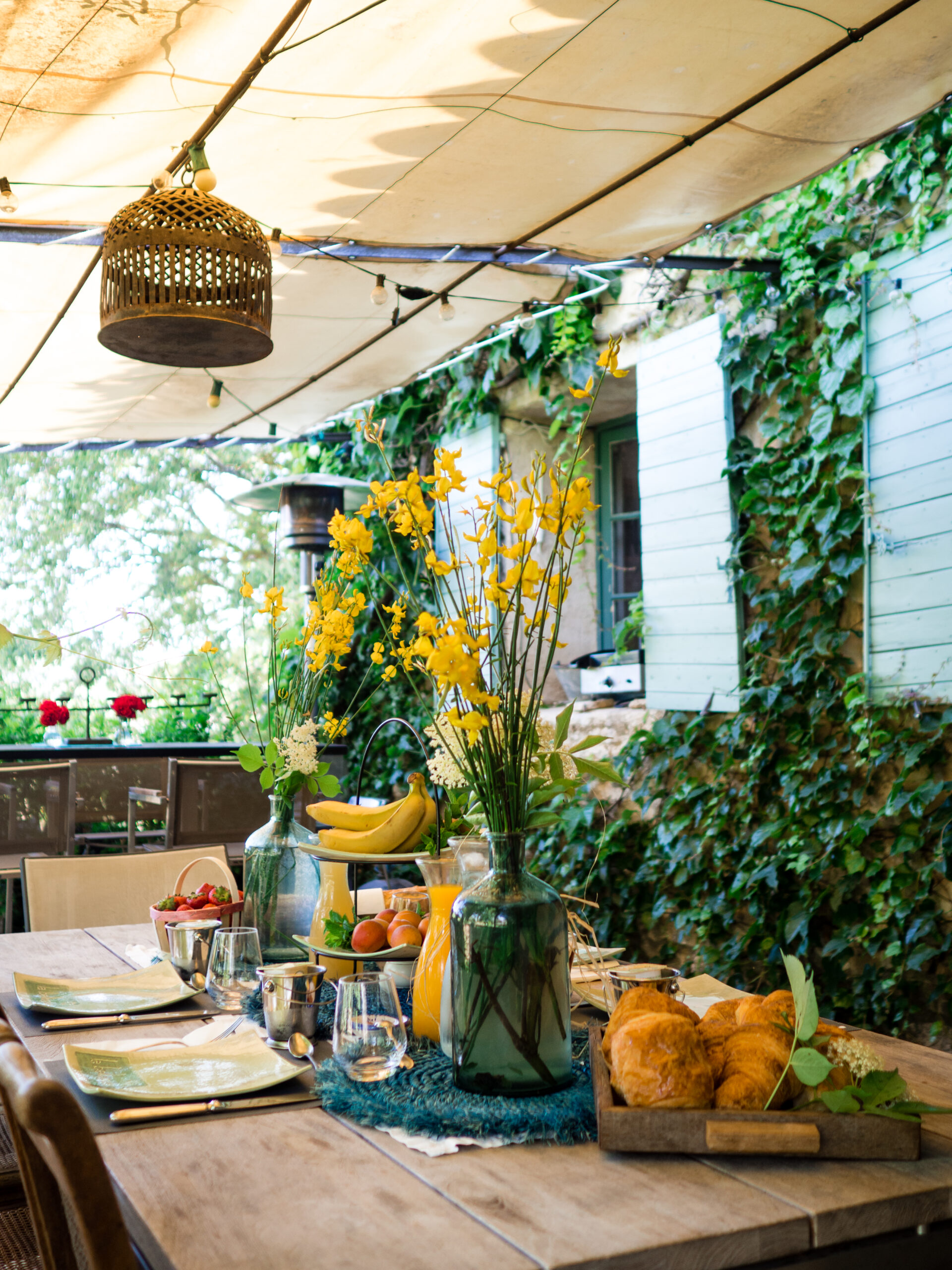 Meals
All scheduled meals breakfast, lunch and dinner are included. Extra wine and cocktails not included. Honesty bar on site ay La Belugue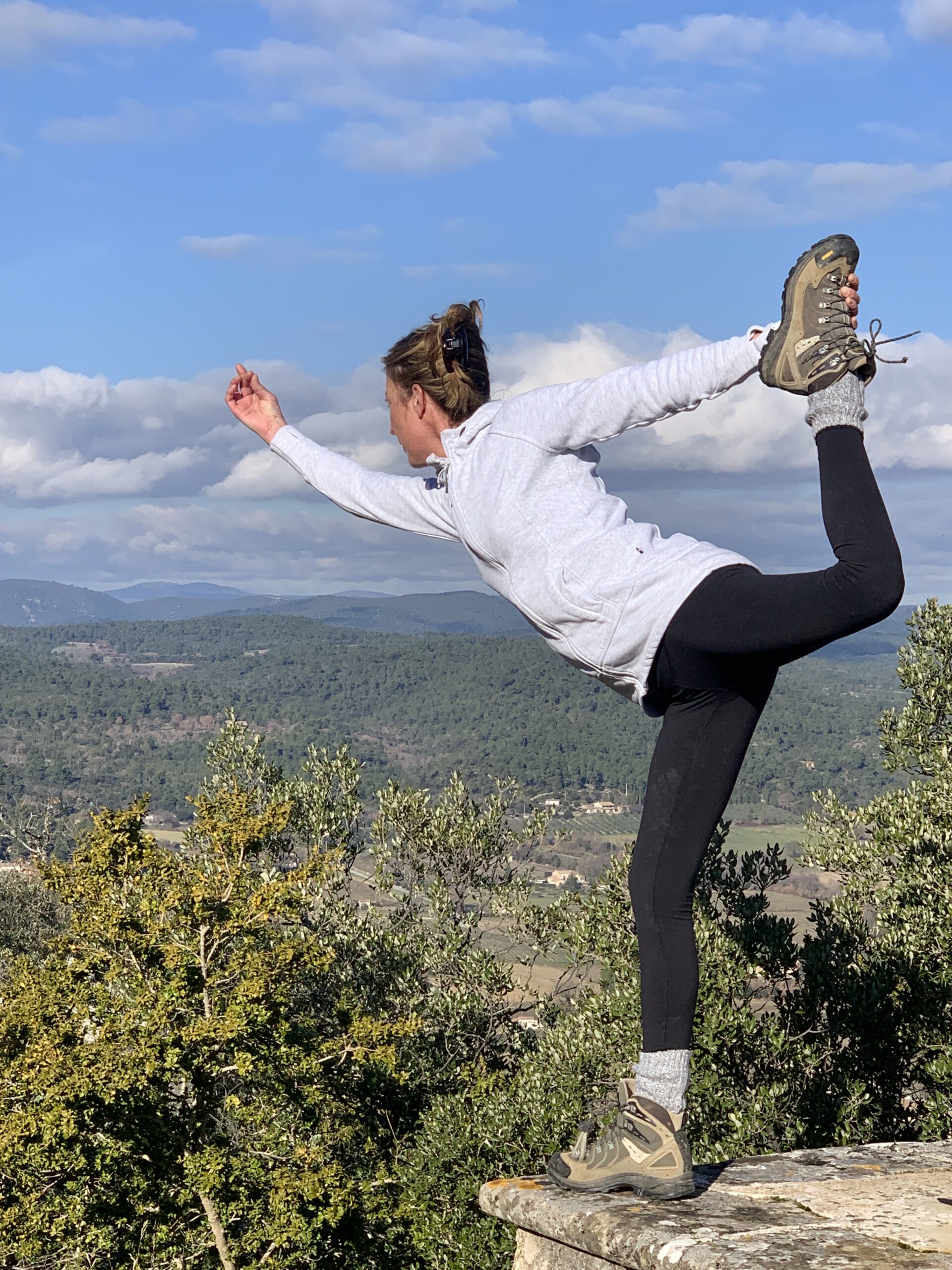 Optional Morning Excersise Sessions
Indulge in some personal care with optional morning excersise sessions followed by a delicious breakfast with French pastries.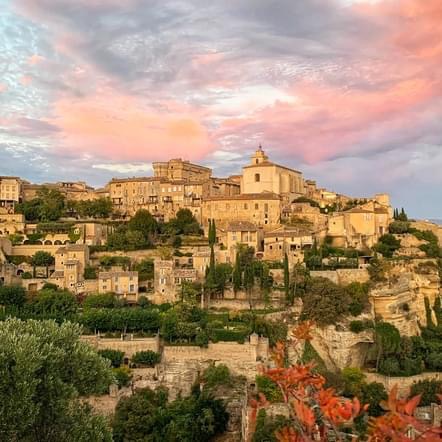 Daily Excursions to Locals only Known Spots in Provence
We handcraft a seasonal agenda of sites and experiences to see while you are here. See our itinerary below.
Transportation 
Transportation to and from Aix en Provence TGV station on arrival day and departure day and to all excursion sites included.
WHAT GEAR DO I NEED?
All cameras are welcome from mobile phones, DSLRs, and film cameras, and a photo processing program on your mobile phone or computer. If you don't have one it's okay.  Raina will guide you with some simple processing applications.
WHAT YOU WILL LEARN:
Principles and practice of photography
Centering techniques to increase your awareness and center your mind, body, and soul
Rules of composition and learn when and how to break those rules
How to tell unique stories of your travels through your imagery
How to enhance your photos using photo editing applications
Hands on Experience in Provencal Culinary Traditions & Recipe-Discover the rich culinary traditions in Provence 
Knife Skills-Learn the chefs secrets to proper knife handling

in the kitchen
Ingredient Selection-Learn how to select the freshest and most flavourful seasonal ingredients
Plating & Presentation-Elevate your culinary creations with principles of plating and presentation 
Wine Pairing-Gain insights into the art of wine pairing with a focus on local and regional wines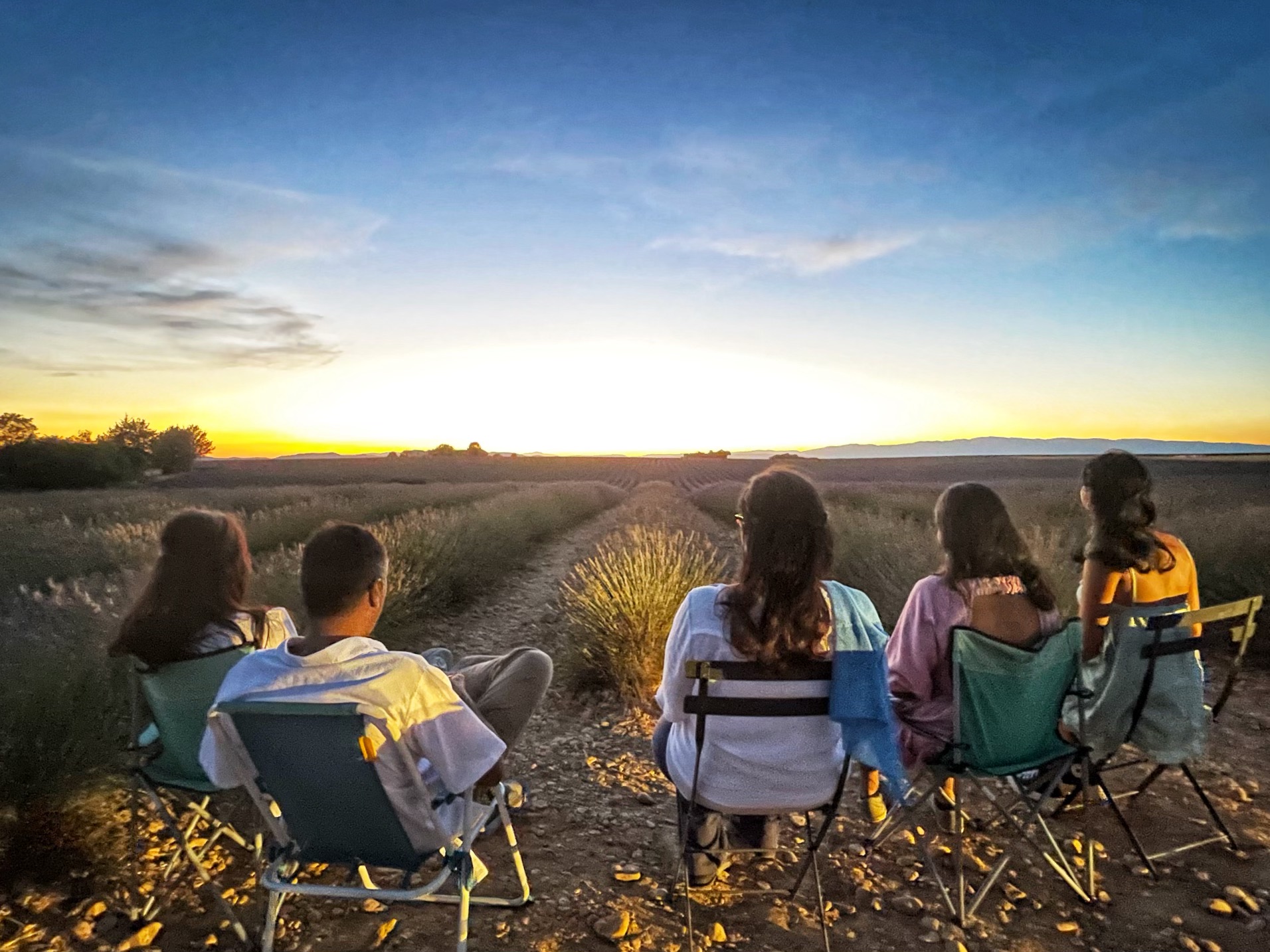 Join us for an unforgettable retreat that celebrates the soul of Provence through the lens and on your plate. Whether you're passionate about photography, a food enthusiast, or simply seeking an immersive cultural experience, La Belugue is your canvas for a truly transformative journey.
OUR EXAMPLE ITINERARY:
Please note due to weather conditions or other circumstances, schedules can change and an equally enjoyable activity will be arranged
Arrival Day-Monday
Pick up in Aix en Provence at 4 pm for transport to La Belugue in the charming medieval village of Beaumont de Pertuis in the Luberon National Park

After settling into your room you will enjoy a welcome aperitif and dinner overlooking the vineyards of Beaumont de Pertuis with your new friends
Day 1-Tuesday -Photography Workshop
You will start this day on the right foot with an optional morning excersise session followed by a delicious and healthy breakfast at La Belugue.

After Breakfast you will move into a 2 hour practical photography session by Raina 

A beautiful lunch will be prepared for you and shared in the garden of La Belugue

After lunch, we will head out with our cameras in hand for a photography walk through a Provencal village and a locals only known poppy field to practice your new skills

The later afternoon will have some time for reflection, relaxation, pool time, and a photo editing workshop followed by another lovely aperitif and dinner at La Belugue
Day 2-Wednesday-Exploring Provence like a Local, Perched Village Photography Tour
After a peaceful night's sleep, another optional exercise session and a leisurely breakfast we will head out for a perched village tour of the Luberon Valley

Lunch in a local village

In the evening we will gather in the kitchen of La Belugue for a Provencal Cooking Class led by Chef Kelly

Dinner at La Belugue
Day 3-Thursday-Marche Visit & French Cooking Workshop 
After a peaceful night's sleep, you will rise for another optional morning exercise session followed by a leisurely breakfast.

This morning we will visit a local market shop and gather ingredients for the evening cooking classes with Chef Kelly

Lunch in Aix en Provence on your own with time to explore

After lunch we will return to La Belugue for a bit of downtime and then gather in the kitchen of La Belugue for a Provencal Cooking Class led by Chef Kelly

After class, we will prepare a beautiful table and enjoy our culinary creations, and take time to photograph the beautiful table setting and food. Raina will provide you with tips on still life and food photography.
Day 4-Friday- Provencal Market Visit, Picnic in Provence & Truffle Hunt
Welcome the day again for another optional morning exercise session by the pool, followed by a leisurely breakfast

We will visit one of the most beautiful villages in Provence and enjoy the local market while gathering ingredients you chose for our picnic in Provence

After lunch you will experience a truffle hunting excursion and a hands-on photography workshop in the beautiful countryside of the Luberon
Day 5-Saturday-Wine and Dine Day 
After a peaceful night's sleep, you will rise for another optional morning exercise session followed by a leisurely breakfast.

Photo sharing session with individual coaching from Raina

Lunch at La Belugue 

After our Saturday siesta we will travel to local vineyards for a locals only known wine tour of the Luberon Valley

Farewell dinner at a beautiful chateau  
Departure Day-Sunday 
Our final day will start with a leisurely breakfast on the terrace of La Belugue 

We will share our final lunch together and say our goodbyes

Private photo shoots can be scheduled with Raina an additional fee
Cancelation Policy: 
Due to the involved logistics & upfront costs, we have a no-cancellation policy or refunds under any circumstances.  Please make sure you can come before making your reservation. We encourage you to purchase travel insurance in the event of strikes, natural disasters, health problems, and other unforeseen events in your life or in the world.
**Please know due to weather or other reasons activities may change. If this is the case an equally enjoyable activity will be arranged.