Start your Memoir in Provence France
5 Night 6 Day Writing Retreat
September 11-16
Have you been thinking of writing a memoir?
On this retreat, you will learn how to get that book idea out of your head and onto the page. You learn to structure your life experiences into a riveting story, how to develop, character, setting and theme, all guided by award winning journalist and novelist Jan Brogan who has taught writing at every level. Additionally, you will be immersed into the slow life of living in Provence, with cooking classes from chef Kelly in the morning, yoga sessions to start the day, and evening wine tastings or excursions into Provence.
WHEN:
September 11th-16th
2023
WHERE:
Beaumont de

Pertuis, France
The closest airport is Marseilles (MRS) or you can take the high speed TGV train from Paris to the Aix-en-Provence TGV station. (3.5 hours train ride) and we will pick 

you up from there. 
WHO IS THIS FOR:
This unique retreat is for anyone who has been thinking about writing a memoir or is in the process of writing one.  You will be brainstorming with Jan and other writers in a workshop, learning how to turn your ideas into a riveting story, via scene and structure, all while inspired by the same light and energy of Provence that has fueled so many writers and artists. Morning cooking classes and yoga sessions will further ignite creativity. This experience is for all levels of writing, cooking and yoga from beginner to professional.
PRICE:
 Private Room
Single Occupancy 4950€
Shared Room
2 Room Suite with shared bathroom. 
4450€ Per Person 
*Only 8 spots available for this special retreat. We like to keep our group small to allow for a relaxed slow travel experience, and allow for individual time with your hosts.
ON THIS RETREAT:
You will learn how to brainstorm a kernel of an idea into a story line, as well as how to construct the scenes that build your life experiences into a relatable and illuminating memoir. You build relationships with the other writers to help push each other to the finish line, as well as receiving hands on help and a personalized critique of your work from Jan. We'll talk about the secrets of publishing, finding an agent or taking a self-publishing route. Every book has to begin somewhere, why not begin it at La Belugue, a beautiful 18th century farmhouse in the quaint village of Beaumont, inspired by a morning of cooking and yoga, chatting about plot twists and rewrites with a glass of wine on the terrace overlooking a vineyard?
Reserve your Spot or Learn More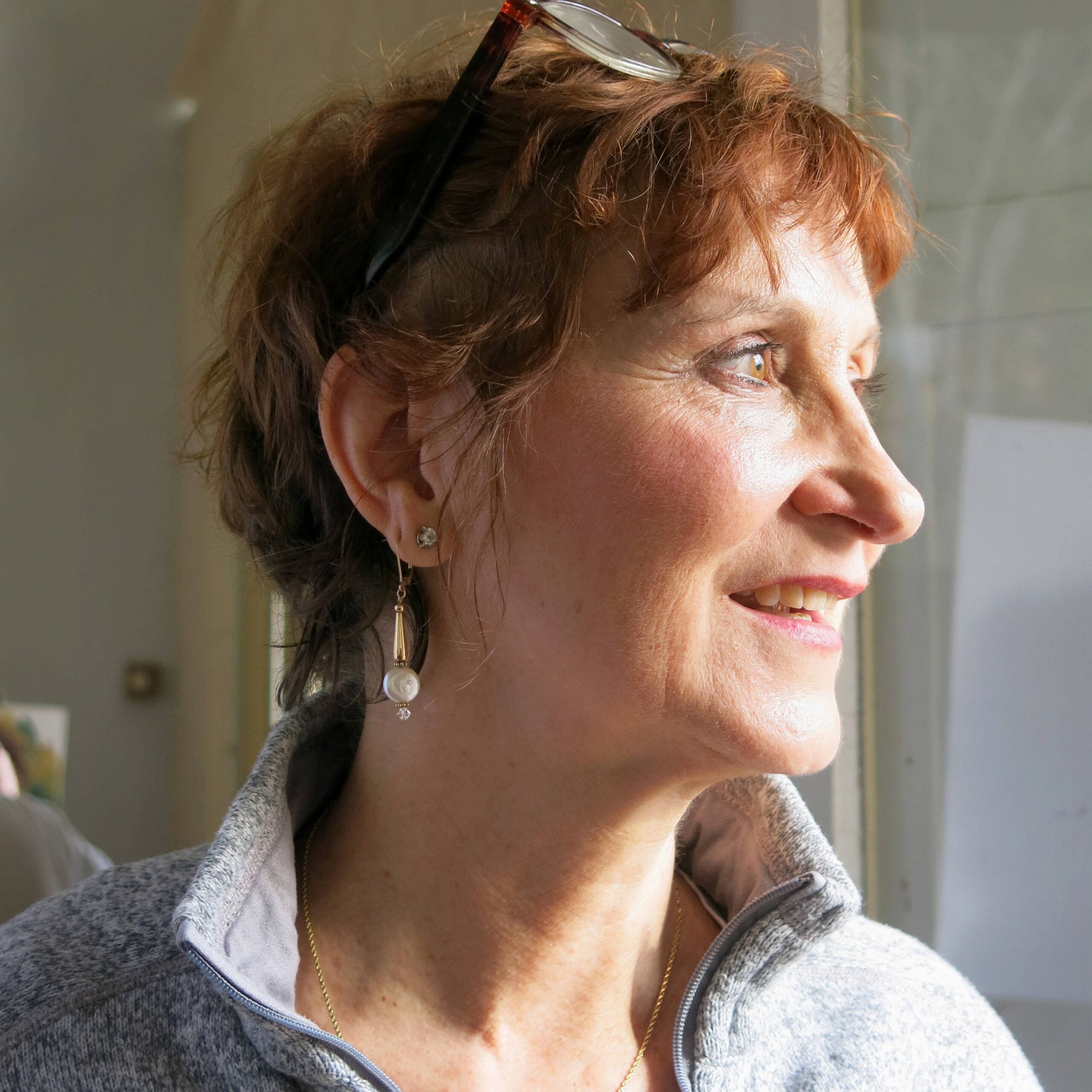 ABOUT JAN 
Jan is the author of four murder mysteries, a much-acclaimed historical true crime, and personal essays published in books and newspapers. She's taught both fiction and nonfiction writing and has edited published memoir. Currently, she teaches summers at Boston University, and has run classes and workshops at several other Boston-area universities, adult learning programs and writing conferences. She was awarded a Scholastic Art & Writing gold medal for writing instruction in 2020.
ABOUT KELLY
Kelly, an American who landed in Provence 8 years ago after 20 years of climbing the corporate ladder. She is the owner of La Belugue an 18th century Farmhouse and home to La Belugue Wellness & Wandering Retreats and La Belugue Cooking School. A graduate from French Culinary School and a certified yoga instructor.  Originally from Nashville, TN, her southern hospitality and French culinary training are sure to make you feel right at home in Provence.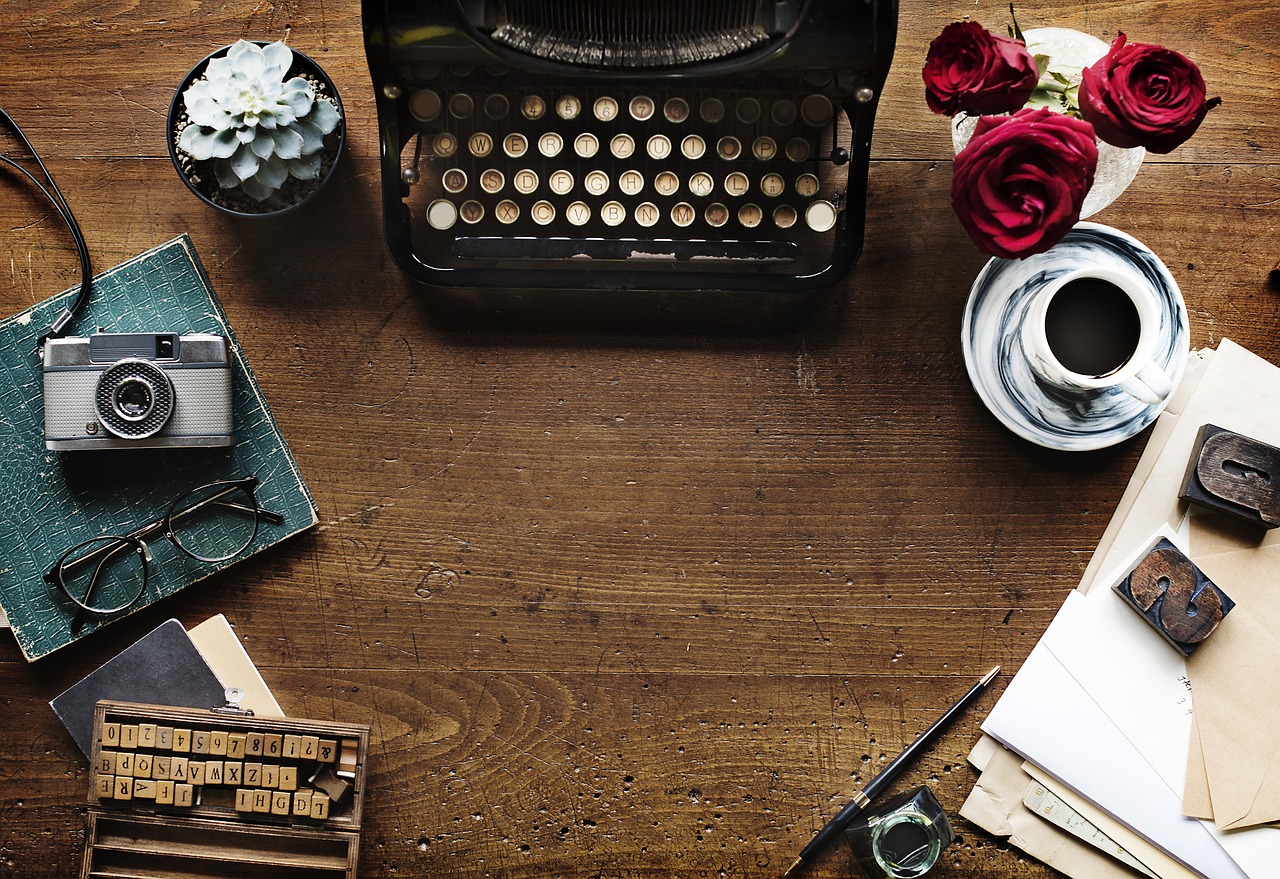 Writing Workshops
Daily writing instruction, writing exercises to develop your storytelling, group brainstorming, personalized critique, a workable plan to keep writing when you leave, and relationships with other memoir writers that hopefully will last a lifetime.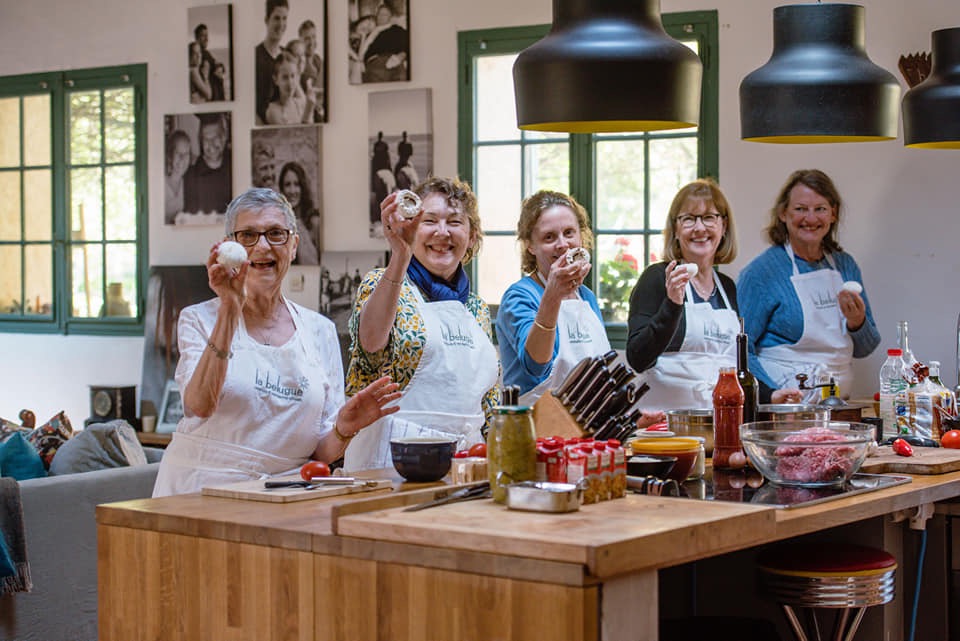 Cooking Classes
Gathering with your new friends while enjoying time in the kitchen together creating Provencal dishes with chef Kelly in her beautiful kitchen.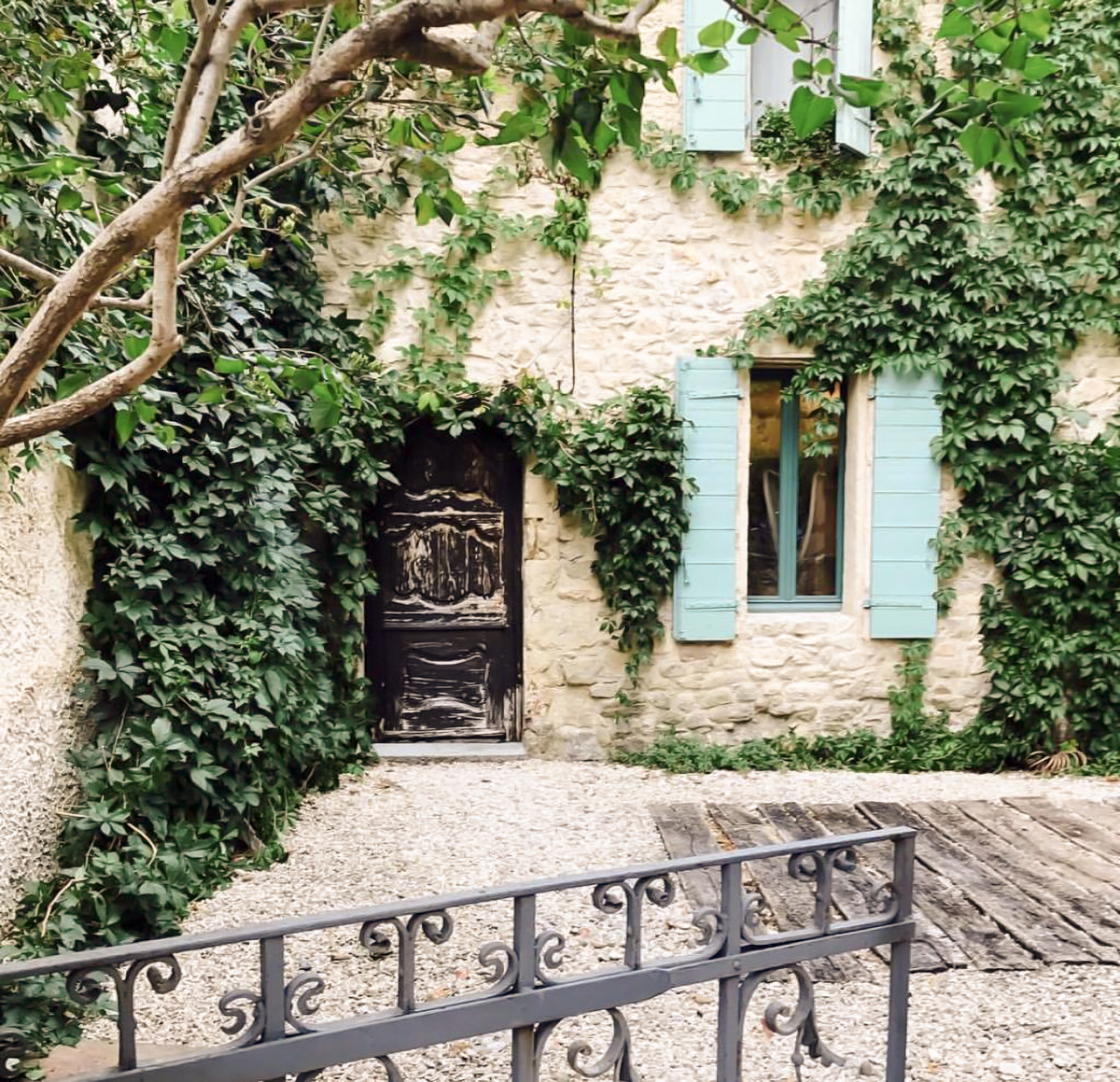 Accommodations
Stay in a beautiful 18th-century village house with your choice of private and shared rooms with ensuite bathrooms. Wi-Fi, pool, and bathroom essentials included.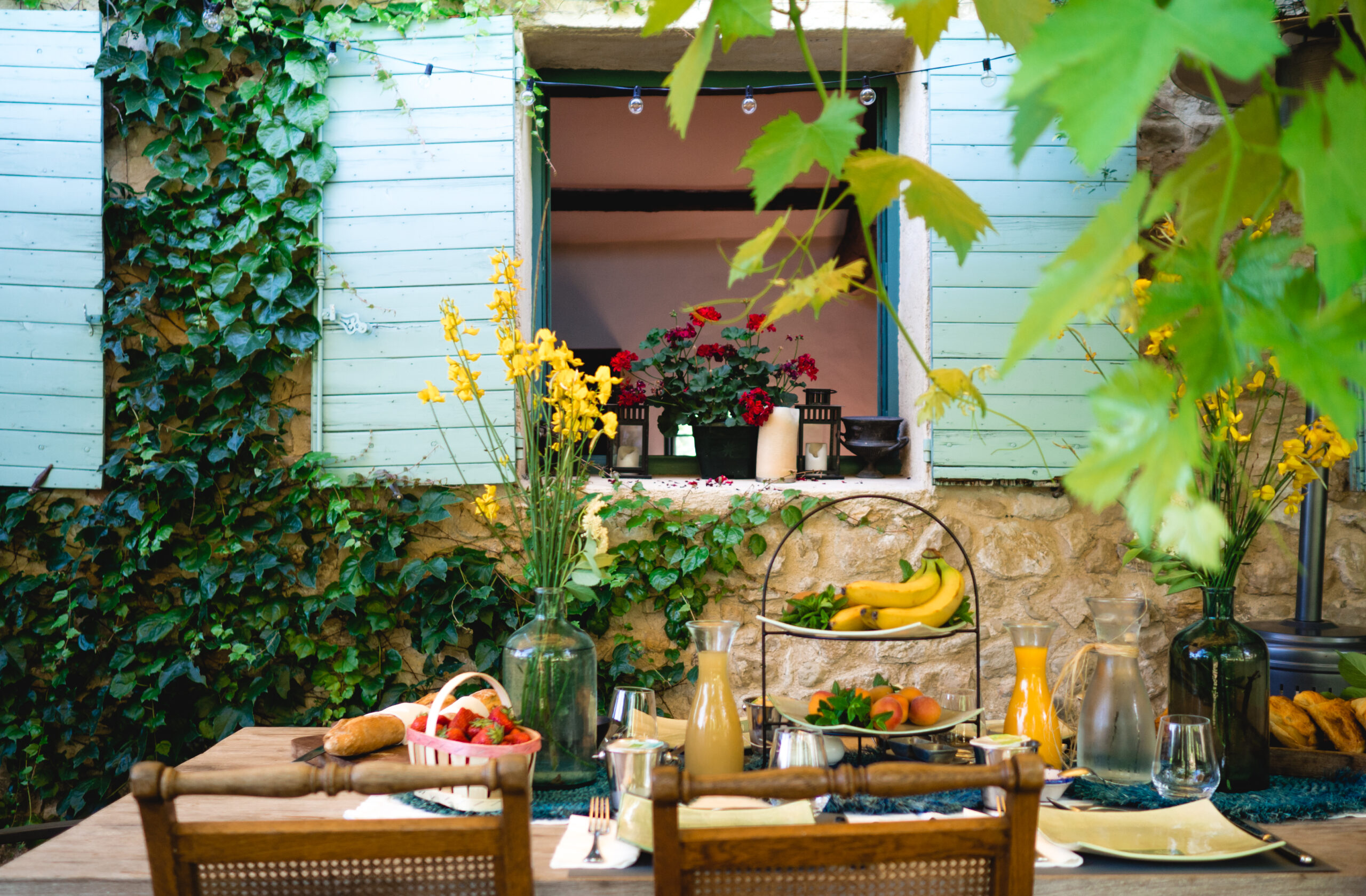 Meals
All scheduled meals. Breakfast, lunch and dinner are all included.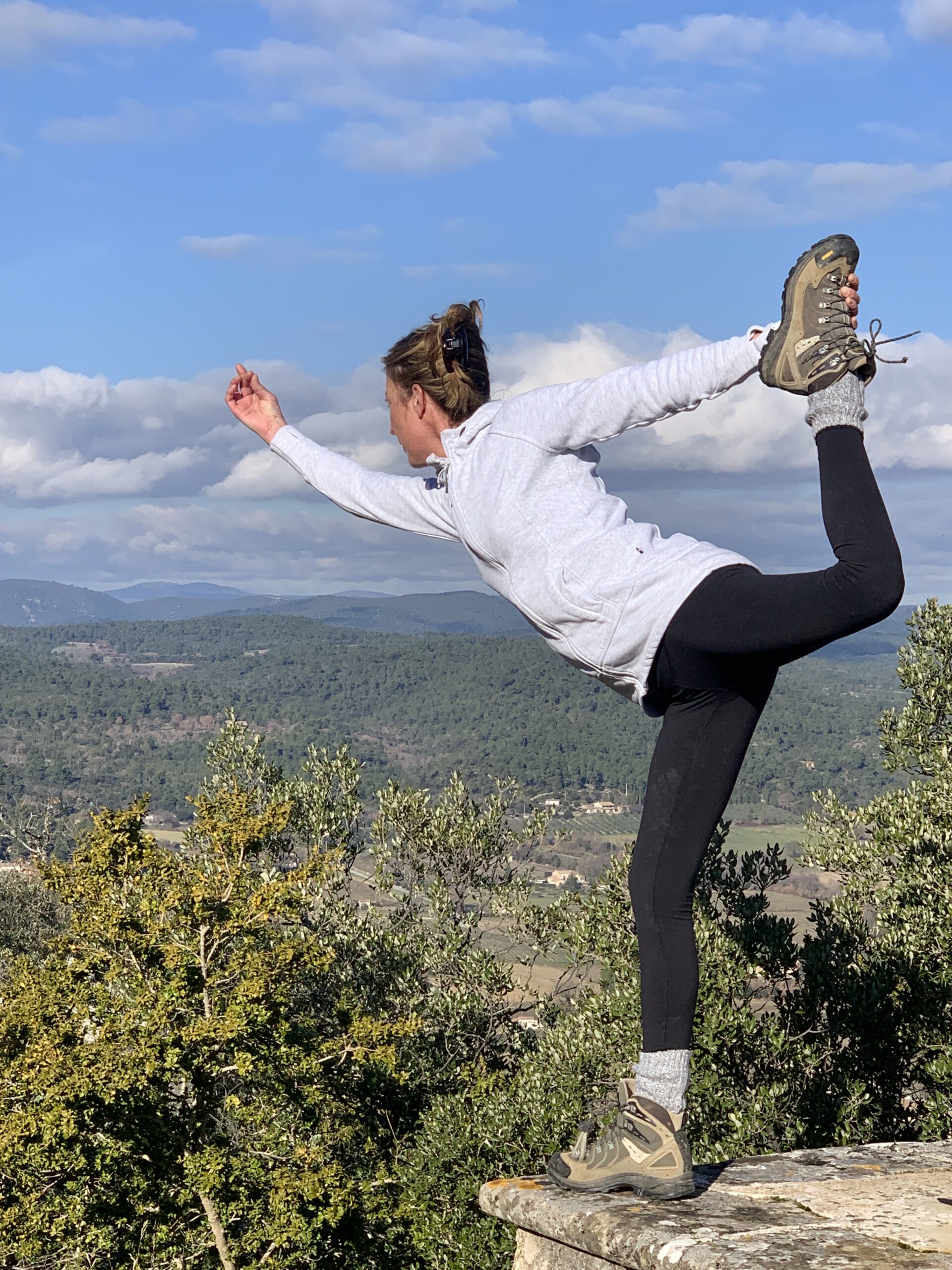 Morning Yoga Sessions
Indulge in some personal care with optional morning yoga session, followed by a delicious breakfast with French pastries.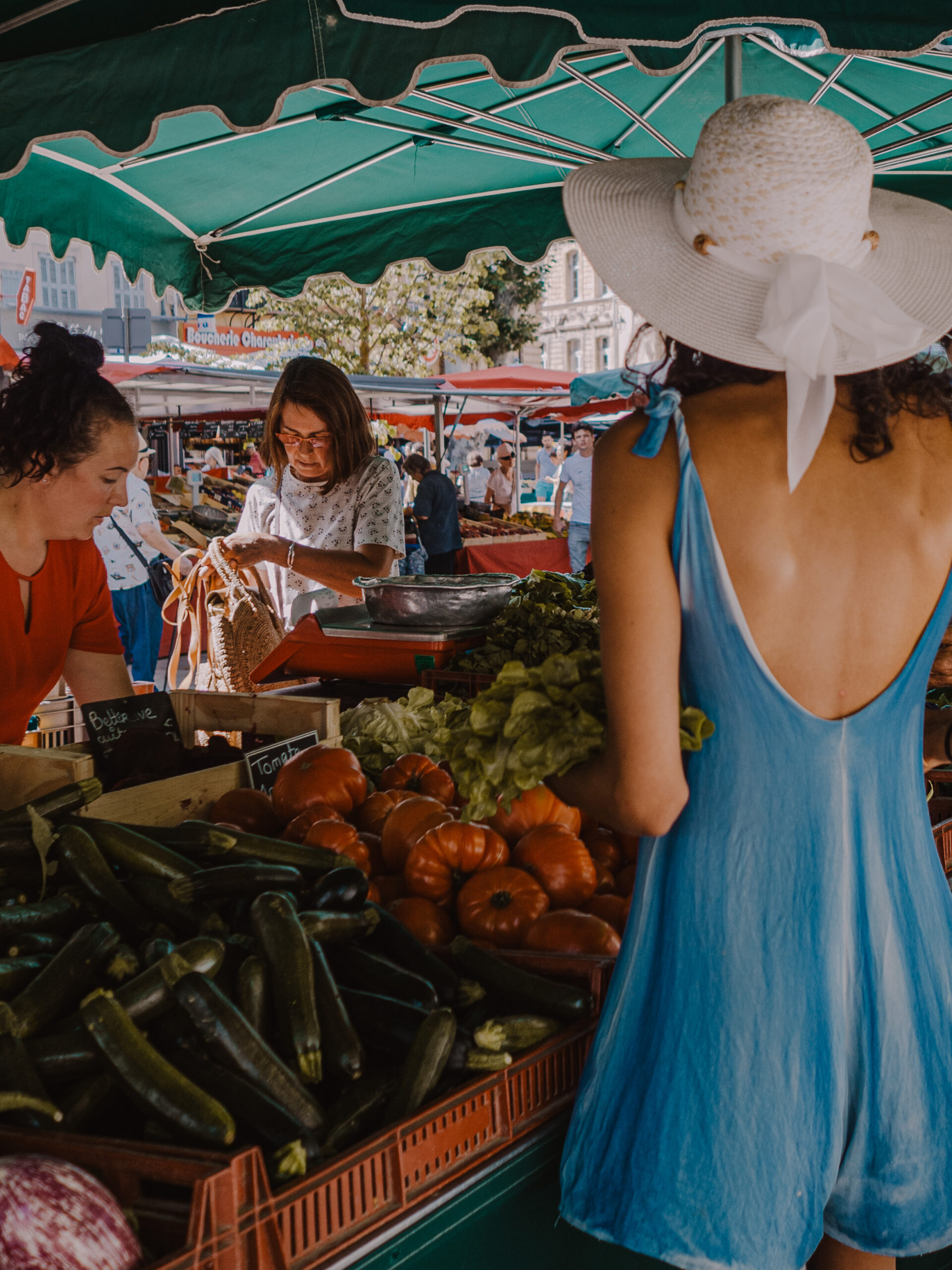 Daily Excursions to Locals only Known Spots in Provence
We handcraft a seasonal agenda of sites and experiences to see while you are here. See an example itinerary below.
Transportation 
Transportation to and from Aix en Provence TGV station on arrival day and departure day and to all excursion sites included.
WHAT YOU WILL LEARN:
How to use your own life and its obstacles to write a riveting story.
Story structure, scene building, and the progression of plot that transforms a story into a finished book.
How to find and write the telling details in setting and character that make a story come to life.
 The discipline of writing and how to make and stick with a writing plan. How to start or join a writers group and take and provide constructive critique.
 The secrets of publishing and how to explore the commercial and self-publishing  
WHAT DO I NEED TO BRING?
Pen, notebook, laptop or tablet with a writing application.
WHY DO I WANT TO DO THIS?
Because you have always wanted to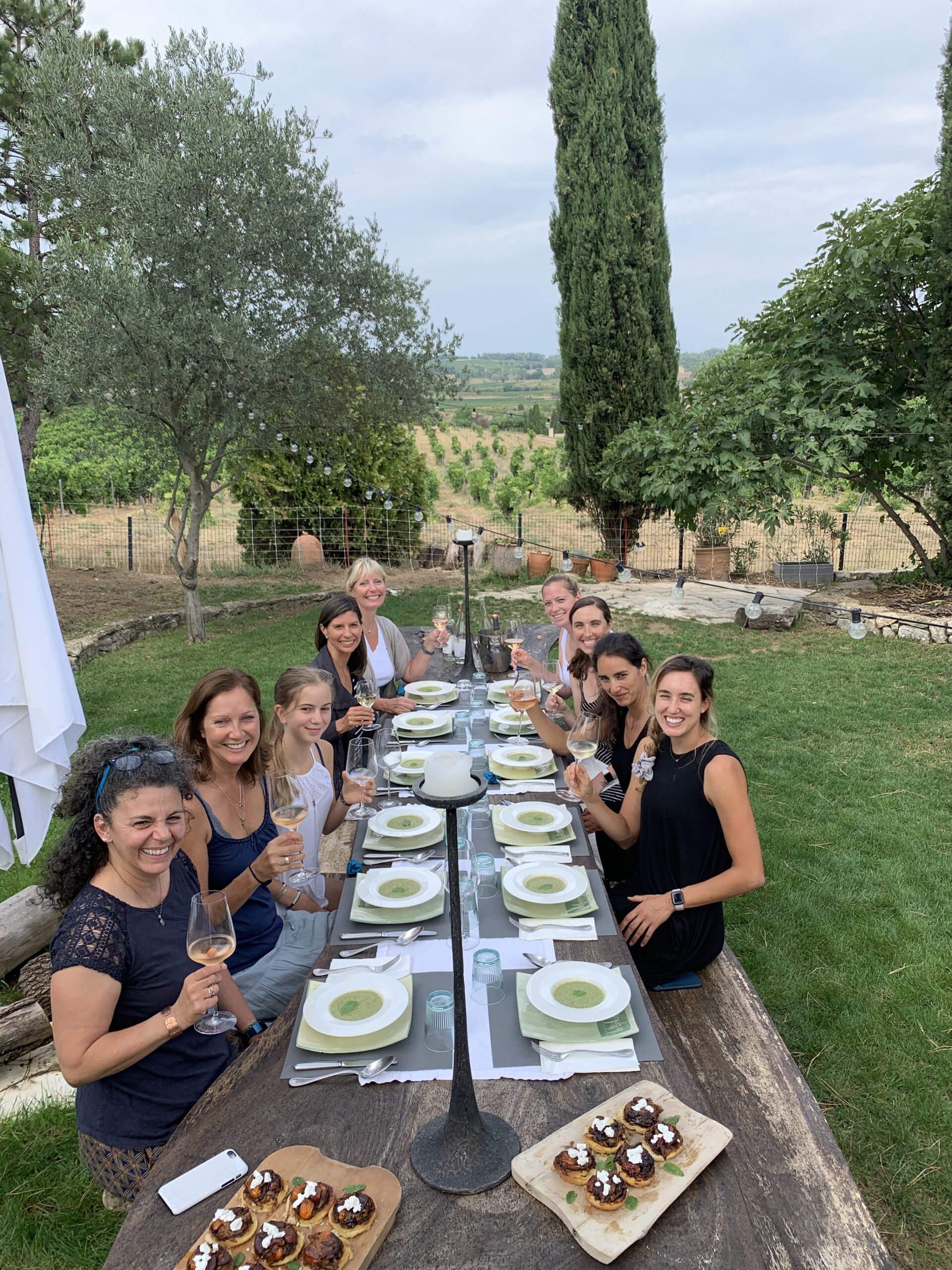 So what are you waiting for?
Invest in 

yourself

 and come and join us in Provence.

 
OUR EXAMPLE ITINERARY:
Please note due to weather conditions or other circumstances, schedules can change and an equally enjoyable activity will be arranged
Monday September 11th
Pick up in Aix en Provence at 4 pm for transport to La Belugue in the charming medieval village of Beaumont de Pertuis in the Luberon National Park. Please note that if you cannot arrive by the pick up time you will need to make your own arrangments to get to La Belugue. 

After settling into your room you will enjoy a welcome aperitif and dinner overlooking the vineyards of Beaumont de Pertuis with your new friends.
Tuesday September 12th
You will start this day on the right foot with an optional morning yoga session led by your host Kelly who is a registered yoga teacher.

After yoga, you will enjoy a delicious breakfast on the terrace at La Belugue.

After a bit of freshening up for the day, you will settle in with Jan for your introduction to memior writing.

On our first day, we will begin transforming your idea into a solid concept by brainstorming, structuring your life experiences into a workable plan. A memoir begins with an event that launches your story. We will brainstorm that "inciting incident," to help you begin writing and you will take a stab at the first five to ten pages. Don't worry, you won't have to show it to anyone yet if you aren't ready. This is just to get you going on your project.

A beautiful lunch will be prepared for you and shared in the garden of La Belugue.

After lunch, you will have some personal time to settle into a beautiful spot for refelction and writing.

The later afternoon you will gather in the kitchen at La Belugue for an authentic Provencal Cooking Class with Chef Kelly followed by another lovely aperitif and dinner at La Belugue.
Wednesday September 13th
After a peaceful night's sleep, you will rise for another optional morning yoga session followed by a leisurely breakfast.

After Breakfast you will gather for another instructional session with Jan.  This session will focus on your inciting incidents. we will discuss the structure of any story.

 

What will make your narrative work, who the other major characters might be outside of you, and the obstacles that help structure the chapters. We will discuss the joy and importance of rewriting.

For lunch, we will venture out to a local restaurant in a beautiful Provencal village.  You will have time to wander and reflect on your story.

After lunch and refection time we will gather for optional group sharing of your writing progress.

Before dinner on this night we will enjoy a special wine tasting from a 4th generation local wine maker and go on a foraging walk to gather cuttings to build a beautiful dinner table setting together.   

Dinner in the garden of La Belugue 
Thursday September 14th
Welcome the day again for another optional morning yoga session by the pool, followed by a leisurely breakfast.

We will hit the road to Aix en Provence to visit the local morning market.  You will be tasked to do some exercises designed to help you to really "see" a setting, find the telling details learn and how to use setting to reflect the mood of the protagonist (you) in action. Try writing another five to ten pages to wrap up a draft of your opening chapter. Remember, we are not looking for perfection, but for something to rewrite.

Lunch in Aix en Provence

After lunch more time to explore Aix en Provence.

We will return to La Belugue for a bit of downtime and then gather in the kitchen of La Belugue for a Provencal Cooking Class led by Chef Kelly.

After class, we will prepare a beautiful table and enjoy our culinary creations, in the garden of La Belugue. 
Friday September 15th
After a peaceful night's sleep, you will rise for another optional morning yoga session followed by a leisurely breakfast.

Today we will visit a market in the beautiful village of Lourmarin. We will gather food during the market to share for a picnic lunch on the grounds of Chateau du Lourmarin.

After our lunch, you will settle in with Jan on the Chateau grounds for another session focused on…What comes next? We will condense an idea into a pitch. The more you can work out and simplify the explanation of your memoir, the easier it will be to write and to sell.  More brainstorming in class. If we can come up with an ending for your story, great, but not necessary. What we need to work out is your first "turning point," talk about how that turning point changes the direction of your story and map out how to get there. We will talk about how to set up a writing schedule to stick with and finish your book, when and how to query agents, and the options of smaller publishers and self-publishing, depending on your goals. Jan will give one-on-one critique and advice.

After our time in Lourmarin, we will return to La Belugue for a bit of downtime and then gather in the kitchen of La Belugue for your last Provencal Cooking Class led by Chef Kelly.

During the evening you will have time to share your writing and have individual coaching with Jan.
Saturday September 16th 
Our final day will start with a leisurely breakfast on the terrace of La Belugue.

After a bit of freshening up for the day, you will settle in with Jan for a review and next steps session.

We will share our final lunch together and say our goodbyes.

Private coaching sessions can be scheduled with Jan after lunch for a small additional fee. 
Cancelation Policy: 
Due to the involved logistics & upfront costs, we have a no-cancellation policy or refunds under any circumstances.  Please make sure you can come before making your reservation. We encourage you to purchase travel insurance in the event of strikes, natural disasters, health problems, and other unforeseen events in your life or in the world.
**Please know due to weather or other reasons activities may change. If this is the case an equally enjoyable activity will be arranged.